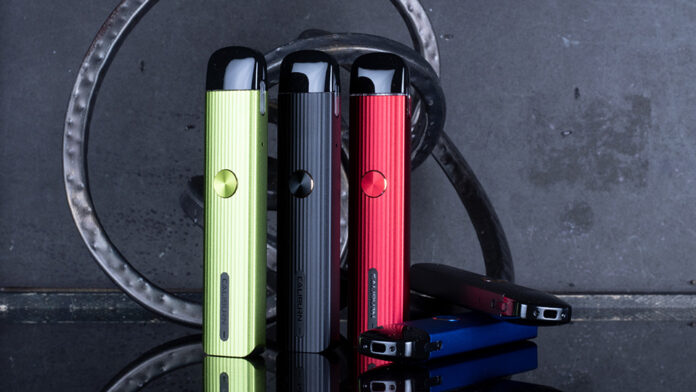 Vaping is one of the most trending devices at present days. People who generally prefer smoking are opting for this device to gain exactly the same essence of smoking but with less toxin intake. It's also called an electronic cigarette which is used to inhale flavored vapor or nicotine. But in other words, it's way better than traditional cigarettes as the nicotine level in those is much higher and has proven to be a harmful element for humans.
These vaping are made up of cartridges that can be filled by the users according to their type of flavor of e-liquid. Along with it, an atomizer is also there which heats the e-liquid and prepares it for the process. These e-liquids are generally made up of glycerin or propylene glycol as well as a lesser amount of nicotine and flavorings.
As the title of the article suggests it will convey all possible information about the Caliburn products which are generally preferred by customers all over the globe.
Caliburn Product Catalog
This section of the article will depict the type of products which consist of some extraordinary features and are inclined toward most of the clients.
1. Caliburn X
Caliburn X is the new product that is launched. In this product, the users can adjust the airflow and power according to their needs. However, an OLED screen is there which is nicely connected to the pod system of this type of vaping.
2. Caliburn AS2
Caliburn AS2 has a Type-C charging cable and the cartridge can be filled up for almost 2 ml. However, it has a transparent pod and the light arranging of this vaping provides an elegant look to it.
3. Caliburn GK2
During the vaping process, Caliburn GK2 provides a unique light and vibration sensation. The entire look of this product is very innovative and has a royal appearance. With the help of Caliburn GK2, the users can easily taste the essence of various flavors and can adjust the airflow of it too.
4. Caliburn G2
This product of Uwell has several intensive features. Along with the adjustable airflow system it's also incorporated with the vibration theme.
5. Caliburn AK2
This product has a window through which the users can check out the flow of liquid in its magnetic cartridge vaping. It's one of the most catchy products of Uwell.
6. Caliburn A2
Caliburn A2 is one of the most cost-effective products in this product series. It also has a liquid checking window along with a comfortable gripping arrangement.
7. Caliburn Koko Prime
The panels of this product have magnetic arrangements with different color combinations and decoratives. This particular vaping can appear as a fashion statement for the users.
8. Caliburn G
This product has acquired numerous preferences and appreciation from clients all over the globe. The unique design and appearance of this product have never failed to gain strong responses.
Conclusion
The above-mentioned points illustrate various prominent products from Uwell. This brand provides good quality products at a reasonable price range. On the other hand, the innovative structures and designs of vaping are the most distinct aspects. However, to get an elaborated idea about these commodities the audience can have a look at their website also.