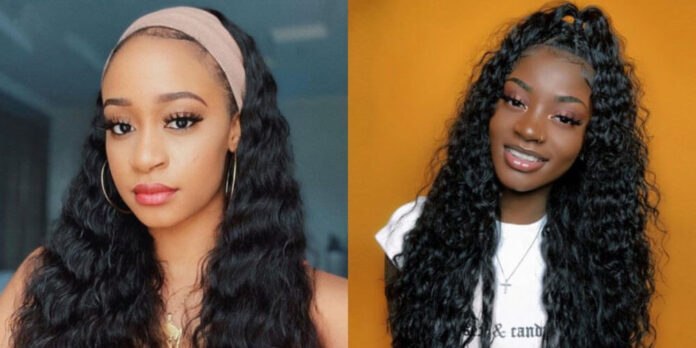 Wearing a Lace front wig is a satisfying way to switch up hairstyles and protect your natural hair. However, with tons of style options in the market, newbies may find it difficult to figure out what works best for them.
Are you ready to explore lace front wigs? You can start from this handy guide:
Frequently Asked Questions About Lace Front Wigs
Q: How long does a lace front wig last?
A: If you're opportune to buy a human hair lace front wig, rest assured that it will last anywhere from 6 months to 1 year or even more.
You can get your wig to last long. All you need to do is make sure that you properly care and maintain it with the right hair care techniques and products.
Q: What is the difference between a lace front Wig and full lace wigs?
A: When you buy a lace front wig, you will observe that the lace mesh is hand sewn at the front of your wig cap. The essence of the lace mesh is to give your hair a natural look. Lace front wigs can be styled and worn differently.
A full lace wig is just like its name – the lace fully covers the wig cap. It can also be worn or styled in multiple ways.
Q: How long should a lace front wig be worn?
A: You can wear your wig for as long as you want, just make sure you don't exceed one week. That's because you also need some time to wash and dry your natural hair.
If the wig is serving as a protective style, try and take it off at night after the day's work. See a doctor's consultation if you're experiencing hair loss – this will help you decide if you should continue using glue or tape for your wig installation.
Q: Are lace front wigs beginner-friendly?
A: Yes, lace front wigs are beginner-friendly. However, before buying, make sure that:
The wig hairline is pre-plucked
The hair has bleached knots
The hair is glueless
Q: What bad habits can ruin your lace front wig?
A: some of the common mistakes that can damage your lace front wig includes:
Over styling
Over Bleaching
Using unfit haircare products to wash and condition your hair
Over usage of heat tools
Q: Is it okay to lay your edges with your natural baby hairs?
A: If you will be using glue to install the hair, you should create some baby hairs from your wig. Your natural baby hairs, on the other hand, will look better if you're not using a tape or going glueless.
Q: Can I bleach my lace front wig
A: Of course, you can. If you can't dye it yourself, ensure to consult with a professional to help you. Avoid over-dying the hair or risk permanently damaging it.
Final Thoughts
Lace front wigs are fast becoming a go-to hairstyle for women. If you get to grasp what lace frontal is and how they function, this guide is the best place to start from.