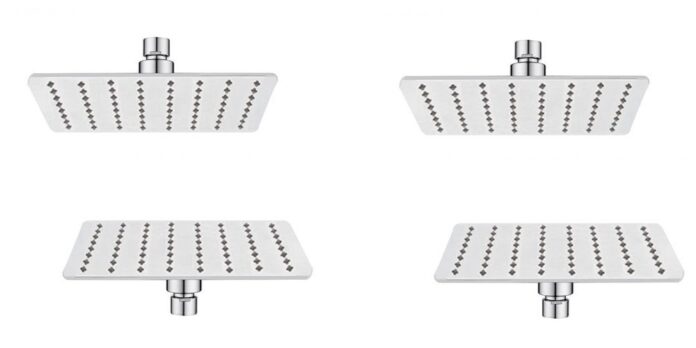 Shower lovers must definitely know how important the shower head is. There are several factors that need to be considered if you are intent on making a comfortable and relaxing shower. A waterfall shower head has become very popular nowadays, especially due to the comforting and elegant rain-like showering experience.
Read on to know more about the most important factors you should consider while buying a shower head for your use as well as where you can purchase quality shower heads from.
Consider This Before Buying Waterfall Shower Head
Here are the most important things you should consider before you buy a waterfall showerhead for your use.
1. Ease Of Mounting
When buying a waterfall showerhead, it is important to make sure that you can mount it easily. Sometimes, it might not be easy to get hold of a mechanic and you may have to attach your showerhead on your own.
2. Spray Pattern
Different people prefer different kinds of spray patterns while they shower. It is important to consider the spray pattern while choosing your shower head so that you can have a comfortable and relaxing shower.
3. Ability To Adjustment
If you are setting up a shower for a family or for a group of people with different preferences, it is mandatory to choose an adjustable shower head. Different people can adjust the shower head to suit their preferences and have a comfortable shower.
Consider Different Types of Waterfall Shower Heads
Check out some of the best waterfall shower heads you can get your hands on this season!
1. Brass Square Shower Brushed Nickel Head
If you are looking for a simple yet elegant shower head, this square solid brass rain shower head is a great choice for you. The brushed nickel finish and the durable design makes it look really great in any bathroom. It has a 360O swivel ball joint to allow users to adjust according to their needs.
2. Norico Brass Round Shower
The Norico Solid Brass Shower Head, with its round design and gunmetal grey finish is a great addition to make your bathrooms look stylish and elegant. The durable design makes it a great choice for anyone who want a high-quality product.
3. Curved Shower Head
Everyone wants a unique and stylish shower head to adorn their showers and make their bathrooms stand out to everyone who visits it. This curved brass shower head is the perfect choice to impress all your guests and clients who visit your bathroom. The curved design makes it easy to control the water flow and give an enjoyable showering experience. The chrome finish aims to add a tinge of elegance and grace to your bathroom.
4. Round Slim Shower Head
This super-slim rain shower head is a great choice for small and medium-sized bathrooms. The sleek and stylish design really stands out and adds a tough of elegance to your place. If you are looking for a small and round rain shower head, this is the perfect choice for you!
Conclusion
There may be several suppliers and sellers for shower heads near you, but no place is better than Declinko. Declinko has a wide range of shower heads for you to choose from.  Further, if you are buying a shower head for the first time, it is always a good idea to browse through several options before making your purchase.