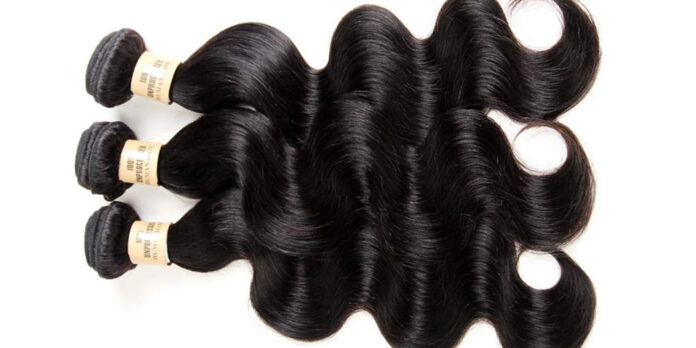 Brazilian hair is an exotic hair type that has gained a lot of popularity over the past few years. Brazilian hair bundles have become the most sought-after hair in the extensions and wig market. Their popularity can be attributed to their incredible qualities. Therefore, this post focuses on the qualities of Brazilian hair.
Qualities of Brazilian hair
The following are some of the best qualities of Brazilian hair;
1. Texture
One of the best things about Brazilian hair is its incredible texture. Brazilian hair is usually neither too straight nor too coarse. For this reason, it is known for seamlessly blending with various hair textures. Brazilian hair is particularly popular among black women because of its texture. It is also known for being silky, smooth, and shinny.
2. Versatility
Another incredible quality of Brazilian hair is that it is highly versatile. This means that you can have the hair in varying styles. This is because of its strength and the fact that it can withstand heat and other treatment techniques and chemicals like dyes and bleaches. It is also worth mentioning that Brazilian hair bundles come in a wide range of styles. The most common ones are curly, wavy, and straight styles. Straight Brazilian hair bundles are the most popular. This is because of their styling versatility. You can wear them straight, curl them, or color them.
3. Ease of maintenance
Brazilian hair is also quite easy to maintain. This is because the hair is less prone to tangling. The primary cause for hair tangling is damage to the cuticles. Cuticles are the outer covering of hair strands. Brazilian human hair bundles usually undergo various preservation methods for their cuticles. This helps ensure that the hair strands flow in a single direction, reducing hair frizz and tangling. Therefore, you need not worry about maintenance techniques to prevent tanging. Regardless, proper maintenance can also help the hair last.
4. Density
This type of hair also features a high density. This means that you need fewer bundles of Brazilian hair to create a full look. Professionals also claim that the best results are usually achieved by using less of the hair.
Other things you should know about Brazilian hair are;
Brazilian hair holds color well. This is because Brazilian hair bundles are typically not exposed to any chemical processing. This allows them to color quickly and hold the color for a long time.
In addition to holding color well, Brazilian hair also does not lose its soft and healthy look even when it is colored.
Brazilian hair can withstand humid conditions without experiencing a lot of frizz
This type of hair is also one of the most durable because of its strength
The hair is highly flexible
Final word
When buying Brazilian hair bundles, it would help to ensure that the hair is 100% authentic or virgin. Virgin hair is known to last longer and offers you all the qualities listed above. It is also worth mentioning that Brazilian hair bundles are usually slightly expensive. This is because of their impressive qualities, strength, and durability.