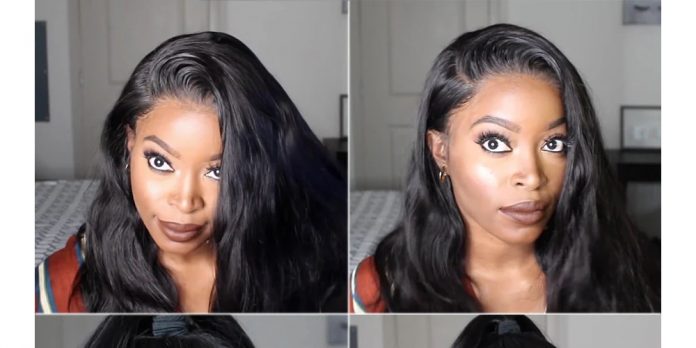 Human hair wigs are known for their amazing quality and desirable benefits. As a result, these wigs are more expensive than synthetic wigs in the market. Their processing method is different and requires more workforce and long hours to complete a single wig. Focusing on the human hair wigs, prices between them also vary. You'll find both expensive and cheap human hair wigs in stores due to various factors like the brand. In this article, we explain factors influencing human hair wig costs.
Factors Influencing the Cost of Human Hair Wigs
As a first-time wig user, buying a wig can be confusing due to the wide selection that comes with varying prices. Factors that contribute to this difference include;
1. Type of the raw hair
 Human hair wigs are made using hair from different sources. The hair can either be donator hair or floor hair. Donator hair is more expensive since its cut directly from a lady with its cuticles intact and neat. Its color also varies from top to end. This hair takes time to collect since it takes years to grow, approximately 2 to 5 years to grow from 16 inches to 24 inches. Donator hair cannot be mass-produced, another reason for its costly nature.
Floor hair has no cuticle intact, is much cheaper and easy to get, unlike donator hair. Its main cost is accrued from the labor and time needed to detangle it and make it into a bundle. Naturally, floor hair is coarse and easy to tangle. It is dipped in an acid bath to keep it tangle-free and have a silk feel and look.
After chemical processing of floor hair, it's hard to differentiate between it and donator hair. At first, they both look similar, but floor hair may tangle or matt with time. Donator hair is long-lasting; hence it's the most expensive. It can also be blended with floor hair to meet different price needs.
2. Pure virgin hair VS mixed hair
A Virgin human hair wig is hair with no additions like chemicals or other types of hair. It is made using hair directly from the donor. Such wigs are more expensive than those made from actual human hair mixed with synthetic or animal hair. Such wigs appear nice when bought but later change since the quality is not the best. However, they are cheaper and serve their purpose.
3. Human hair ratio
The ratio of the length of hair used affects the price of the wig. In most cases, longer wigs are costly than shorter wigs since more hair has been used. Ideally, a 24-inch human hair wig will be more expensive than a 16 inch one.
4. Weight/Density of the hair
Pure human hair wigs are heavier than blended wigs hence the price difference. As much as density is a determiner of price, it's not a key factor. This is because some wig companies add chemicals that increase the hair weight that you may not know about until you wash it and it becomes lighter.
Conclusion
Above are factors that create a price difference between human hair wigs. Some wig prices are attractive, but before buying, consider the kind of hair used, its ratio, pure virgin hair, and its density. The higher the cost, the more the benefits. However, consider your budget and shop for human hair that meets our needs and will serve you well.